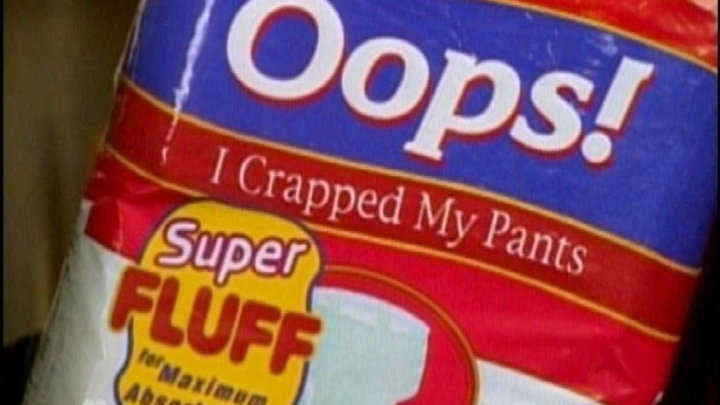 Last week I felt inspired by what happened after I left our men's breakfast bible study. This week I was inspired again by our discussion, but equally encouraged and challenged by what happened at home during our discussion time.
Crap happened. Literally crap. As I walked in the front door and then headed to the kitchen I saw my wife, my daughter and a crap filled towel. Apparently just before my wife was planning on bringing my 6 year old son to school, my 10 month old daughter Charis decided to go. Really go. Unfortunately it was one of her more messy episodes.
I can only imagine the difficulty of getting three kids out the door, particularly with an infantile bowel eruption. And I had been gone since 6:50 am, so I was no help that morning.
It reminded me that discipleship opportunities are costly, but not in the normal way we think of them as costly. Yes the requires getting up early, or staying up later, or skipping out on something. Discipleship opportunities only happen if we say "no" to certain things in order to say "yes" to them. But it often costs someone else his/her time, effort, energy, frustration, and I'm not talking about the leader. Today I was reminded that someone else was/is my wife. She dealt with crap at home so I could help disciple away from the home.
Husbands should be sensitive and thankful (until today I really wasn't that much of either) for ways in which our discipleship literally costs our spouse. Discipleship is a team effort. In turn, as husbands, we should be willing to take crap off of our wives' hands, so that they have the same discipleship opportunities we are afforded.
Dietrich Bonhoeffer reminded us there really is a personal Cost of Discipleship. But today my daughter Charis helped remind me that the cost is not only mine to bear.